Your easiest, fastest native app builder
Build your MVPs, validate ideas, and publish on App Store and Google Play Store, or publish as Web App.
Turn your idea into mobile app

in minutes
You don't need to have a technical background to build your own app. We made it easy for you, so you can focus more on your growth.
Simple tables like your spreadsheets
Upload your data with Excel or CSV and turn into mobile application or create your tables from scratch.
Excel CSV
Kozmik Tables
PostgreSQL
Microsoft SQL Server
MySQL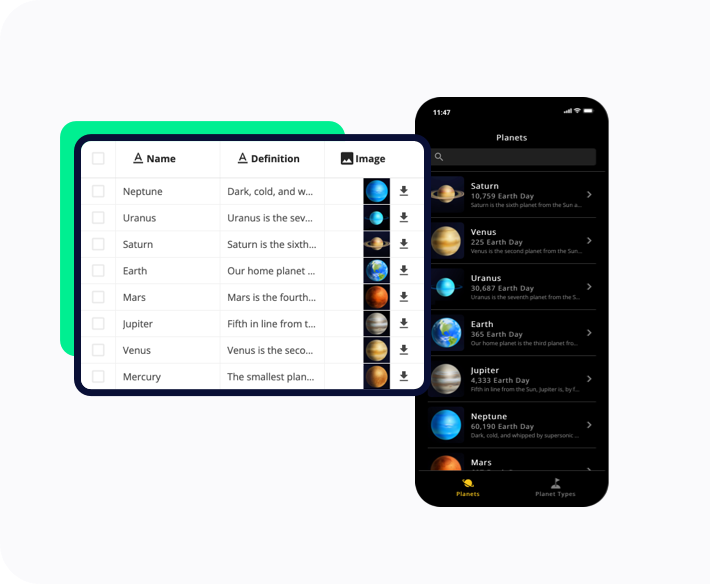 Drag & drop functional elements
Design your app with pre-built functional elements easily and customize it. See all changes during development in real-time with Interactive Playground. Use and test your app while developing.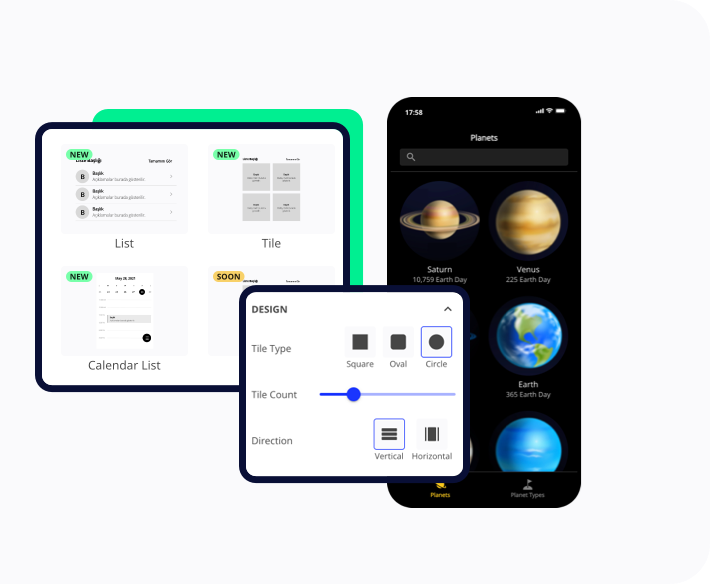 Publish with one click
Publish apps that are public or have members. Apps can be submitted with one click to the App Store and Google Play Store or published as PWA.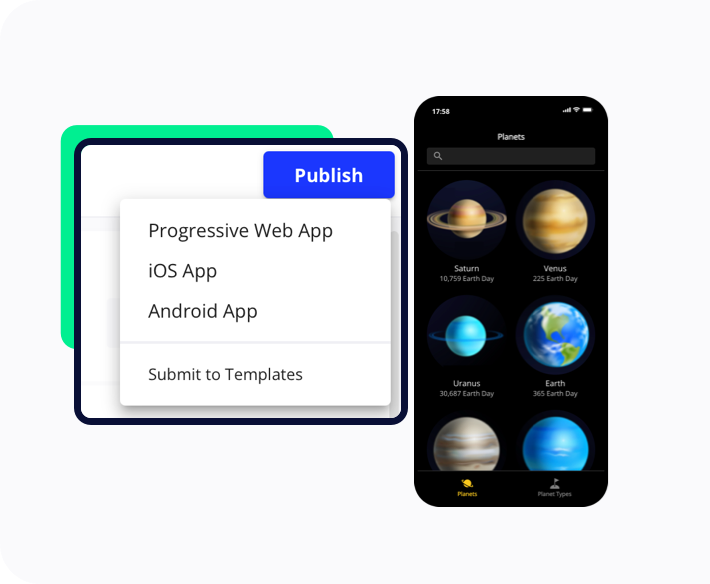 Everyone has the potential to create something great